Drywall Contractor – 30+ Years Experience
Interior Painting Company
Interior painting sets the mood. Home is where the heart is. The place you go for peace of mind after a long stressful day in the outside world. A quality interior paint job is the foundation of any home space, and the backdrop from which a good room design is built upon. Painting is a specialized trade that requires years of experience and attention to detail prior to painting and while painting.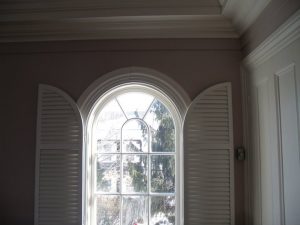 When you walk into a room, you can immediately get a sense of whether it is put together well or not. Regardless of the type of design or furnishings, without quality interior painting, the room will feel sloppy or unfinished. As expert painting contractors, Pedersen Painting delivers only the best in every single painting project we perform.
Many homeowners try to save on labor costs by painting themselves, and expect to get the same outcome as a professional painter. The truth is, the majority of people don't have the experience required, or know the proper steps to perform a quality interior paint job. It's best to hire a team of professional painters for high quality, stunning results.
A good interior paint job enhances the beauty of a home and hides any minor flaws. An experienced painting company understands that a quality interior paint job depends on a number of different elements for it to be performed correctly. You can feel confident that you are hiring the best in the business when you use Pedersen Painting.
The interior walls of your home are an important part of the foundation of a room, and are usually what catches the eye first. Not only does a quality interior paint job increase the value of your home, but it also gives you the ability to be creative and express your personality through different types of paint colors.
It's easy to create a dream home that reflects who you truly are with a quality interior paint job. Choosing the perfect shade for your home's interior can easily transform any space you want. No matter what your vision may be, Pedersen Painting can help you achieve it. Contact us today for your free interior painting consultation!
Residential and commercial interior painter serving the villages of the Upper Cape.

Providing the best interior painting contractor services for more than 30 years!

High quality interior painters for homes and businesses.

Best interior painting contractors in Sandwich, Falmouth, Mashpee & Bourne MA.

Serving only the Upper Cape, we are the exterior & interior painting company near you.

Upper Cape painting professionals.