Interior Construction Contractor – Upper Cape
Interior Trim Painting
An excellent, high quality interior trim painting job will add that final touch to every room. Your home is your getaway from the outside world. It's made up of many tiny details that work together to create a beautiful and comfortable living environment. One of those features is your interior trim. One of the main characteristics that can help distinguish a pretty room from just a basic box is the attention to properly painting the interior trim.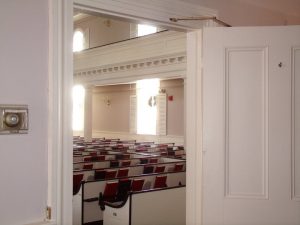 With a number of colors and finishes, professionally painted interior trim can add elegance to one room or your entire home. Your can easily update your old and outdated dark wood trim areas into a fresh coat of color. At Pedersen Painting, we can help transform your home today with superior quality interior trim painting.
Trim makes an appearance in just about every room you walk into. From the simple to the more elaborate, interior trim comes in all shapes and sizes and can be found in the majority of homes just about everywhere. Painted interior trim can truly define a room's style, and adds character with a decorative touch to your precious living space.
It's hard to ignore the decorative possibilities that comes from painting your interior trim. It's an easy way to spice up any room, that adds width, depth and height for a unified look. At Pedersen Painting, our expert staff assists you in picking out the best color for your home, and guides you through the entire process step-by-step.
Trim covers a large area in your home, that when properly painted has the potential to make a lasting impression. Through the use of professionally painted interior trim, you can both enhance and complete the design style you envision for any space. This gives it a classic look that provides a pleasing border contrast, and an airy feel.
Painted interior trim gives a room balance, definition and proportion. If you want to update your home with a brighter and lighter color, interior trim painting is the perfect fix. No matter what your vision may be, Pedersen Painting can help you achieve it with quality and professional painting of your interior trim. Contact us today for your interior trim painting consultation and keep us in mind for any of your exterior or interior painting needs!